Lighting Solutions for Healthcare
Description: Provides an overview of current lighting trends, energy management requirements, and current legislation affecting lighting design considerations for healthcare facilities.
Presented by: The SOURCE – Leadership in Lighting, Eaton

This course is part of one or more "Course Collections". Click here to view the details.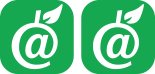 Course contains partial sustainable design information.
Association Information: Show Info