Post-Frame Construction in Low-Rise Commercial Buildings
Description: The term "post-frame building system" refers to a building erected with structural frames of wood posts as columns and trusses or rafters for roof framing. Post-frame buildings are engineered for site and building requirements and through proper design and quality materials, they can be constructed to be as strong as a steel-frame building. This course covers the attributes, construction methods, materials, of post-frame building systems and their applications for low-rise commercial buildings.
Presented by: Sean Marcotte, Morton designBUILD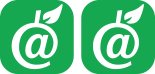 Course contains partial sustainable design information.
Association Information: Show Info