Innovative Water Delivery Solutions for Today's Kitchen Design Trends
Description: The evolution of kitchen design reflects how our lives have changed, and these changes have made a profound impact on the way we use water and our expectations regarding water delivery. This course discusses how kitchen water-delivery technology is changing to: meet and anticipate the evolving needs and expectations of our ever-changing population, provide stylish and innovative solutions that add multi-functionality to faucets, and help consumers find a smarter way to work with water.
Presented by: Mary Ahlbrand, Delta Faucet Company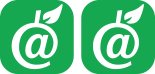 Course contains partial sustainable design information.
Association Information: Show Info