Thermoplastic Roofing Systems
Description: Made to withstand the elements over time, learn how Thermoplastic Polyolefin (TPO) membranes are designed to offer exceptional resistance to ultraviolet light, ozone, and weathering. Gain an understanding of why TPO single-ply roofing systems are the fastest-growing commercial roofing product, and have gained broad industry acceptance for their many performance and installation advantages such as heat-welded seams. This course reinforces that not all thermoplastic roofing solutions are alike, and that TPO is the most environmentally friendly thermoplastic available.
Presented by: Firestone Building Products, Firestone Building Products, LLC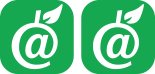 Course contains partial sustainable design information.
Association Information: Show Info