Enhancements to Manufactured Stone Veneers Through Dry-Cast Technology
Description: In addition to enhancing building appearance, veneer usage has a number of benefits. This course provides an overview of the advantages and features of manufactured stone (and masonry) veneers (MSV) and a comparison between the dry-cast and wet-cast fabrication methods. It also reviews proper installation techniques for MSV in commercial and residential applications.
Presented by: Jim Cooper, Echelon Masonry – Oldcastle Architectural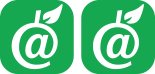 Course contains partial sustainable design information.
Association Information: Show Info