Air Curtains: Seamless Protective Barriers
Description: Air curtains create a seamless barrier of air over any door, window, or opening, offering significant energy savings to building owners and helping to maintain interior building temperatures. This course will provide an overview of air curtains and how they can affect whole building energy consumption by minimizing energy lost through an unprotected opening. Selection, application, and installation of the various types of air curtains will be discussed in detail.
Presented by: Frank R. Cuaderno, Mars Air Systems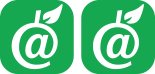 Course contains partial sustainable design information.
Association Information: Show Info