IMPs, EPDs, and HPDs: Sustainable Performance
The use of sustainable materials and products during building design will become the standard within the construction industry, and environmental product declarations (EPDs) and Health Product Declarations (HPDs) help architects and owners make informed decisions for their projects. Insulated metal panels— a prime example of a sustainable product—are one of the most cost-effective solutions to reduce energy and greenhouse gases.
Sponsor: Metl-Span, a Nucor company
Presenter: Kevin Franz, Metl-Span, a Nucor company
Presenter Background Information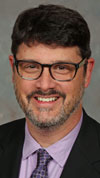 Name: Kevin Franz
Title: Business Development Manager, Metl-Span, a Nucor company
Background
With over 26 years of experience in architecture and the past 19 of those as a registered architect, Kevin has worked on a diversified collection of projects including the urban high-rise, retail, healthcare, multi-family, and major industrial building types. Kevin's role at Metl-Span, a Nucor company is to combine his experience as an architect and his technical knowledge of the insulated metal panel to provide an unprecedented level of project support. Design assistance, specification development, product research, and installation training are several of the adaptable roles that Kevin can fill while ensuring the smooth management and successful completion of the design intent.
Delivery Format: Online, Self-Paced
Duration: 1 hour
Privacy Policy: Metl-Span, a Nucor company Privacy Policy
HSW Eligibility: