Introduction to High-Density Parking Systems
As urban areas become denser, land values increase, and the demand for space becomes more challenging, developers are seeking alternative, innovative approaches to parking cars that allow a project to proceed while meeting all parking and sustainability requirements. Automated parking systems, parking lifts, and multilevel car stackers provide multiple benefits for developments, car parking operations, and vehicle storage facilities. High-density parking systems can help to maximize ROI with a reduced parking footprint and better building flow; reduce construction costs and operational overheads; and improve safety, security, and sustainability. This course explains the types of high-density parking systems, their sustainable advantages, and design considerations.
Sponsored By: PARKPLUS Inc.
Presented by: Ryan Astrup, PARKPLUS Inc.
Presenter Background Information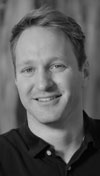 Name: Ryan Astrup
Title: Director of Automation, PARKPLUS Inc.
Background
Ryan joined PARKPLUS in 2005 as the Architectural Design Manager of Automated Vehicle Storage/Retrieval System Technologies and Development, and was promoted to Director in 2010. Ryan was the principal designer and project coordinator for the largest Automated Vehicle Storage/Retrieval System currently in the USA, which opened in September 2010 in Towson, MD. Ryan represents the SpaceMaker Group and Park Plus on various levels: currently a trustee for the Automated and Mechanical Parking Association [AMPA], an associate member of the American Institute of Architects, a member of the US Green Building Council [USGBC], a member of the Green Parking Council [GPC], an affiliate member of the Parking Consultants Council [PCC], and a representative for the International Parking Institute [IPI] and National Parking Association [NPA] where he serves on sub-committees and panels which continually support the parking industry. Ryan has testified as an expert witness in Jersey City NJ, Bayonne NJ, and Harrison NJ for parking-related projects.
Delivery Format: Online, Self-Paced
Privacy Policy: PARKPLUS Inc. Privacy Policy
HSW Eligibility: Yes