Phenolic Architectural Panels: Creating Affordable Designs
Phenolic architectural panels are designed to work as cladding with a rainscreen design in a ventilated facade system. This course uses case studies to highlight the testing standards, attributes, and physical properties of phenolic panels (including structural integrity, code compliance, and design flexibility) to illustrate why they are an excellent exterior facade option for new and retrofit construction.
Sponsored By: Fiberesin Industries, Inc.
Presented by: Paul Debien, Fiberesin Industries, Inc.
Presenter Background Information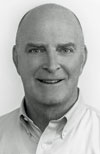 Name: Paul Debien
Title: National Sales Manager, Fiberesin Industries, Inc.
Background
Paul Debien is the National Sales Manager at Fiberesin Industries Inc., manufacturer of Stonewood Architectural Panels in Oconomowoc, Wi. Paul has a MBA from Western Michigan University, and a BA from Michigan State University.
Privacy Policy: Fiberesin Industries, Inc. Privacy Policy
HSW Eligibility: Yes