Building Envelope Guidelines for Mass Timber
As interest in cross-laminated timber (CLT) buildings grows, the market for building enclosure products as a whole has yet to fully provide the water-resistant barriers, vapor retarders, and air barriers to optimally support the unique characteristics of wood. Furthermore, there are few building enclosure design guides specific to detailing wood-framed walls and roofs. This comprehensive course fills the gaps, providing detailed information on mass timber, building enclosure issues, the vapor-permeable technology available to address wood's unique moisture characteristics, and a how-to guide on detailing the walls and roof of the enclosure.
Sponsored By: VaproShield LLC
Presented by: Scott D. Wood, VaproShield
Presenter Background Information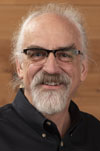 Name: Scott D. Wood
Title: Senior Building Scientist, VaproShield
Background
Scott D. Wood is a Senior Building Scientist at VaproShield, and is responsible for product quality assurance and control of manufactured materials and investigation and testing of properties for new product development. He provides technical support for the company's representatives and clients' inquiries, and assists in development, updating product literature, and creating VaproShield's AIA presentations. Scott's extensive background has supported the excellent presentations he has given domestically and internationally.
Delivery Format: Online, Self-Paced
Privacy Policy: VaproShield LLC Privacy Policy
HSW Eligibility: Yes