Excel Dryer partners with Green Earth Energy to cut energy use with solar panel installation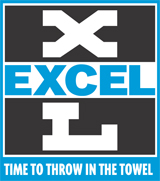 EAST LONGMEADOW, Mass. – When his company decided to team with Massachusetts-based Green Earth Energy to install its new 265 kilowatt rooftop system, William Gagnon knew the long-term benefits would outweigh the initial costs. However, the benefits were much more than expected.
"To date, we have generated 178,070 kWh and expect to save over $20,000 annually," explained Gagnon, vice president of marketing and sales for Excel Dryer. "But as a company who prides ourselves on green innovation and sustainability, the decision to invest in a solar panel system was based on more than just cost-savings."
Since the company's 1,132 solar panels began operation this spring, the system saved 125,378 kg of harmful CO2 emissions, which is the equivalent of planting 6,955 trees. The goal is to eventually run the entire facility off of solar energy.
Green Earth Energy installed the company's solar panel system to handle annual usage, which means its solar modules are more cost-effective, efficient and higher performing than conventional models over their lifetimes. "We installed the Canadian Solar brand of solar modules," Green Earth Energy founder Chris Scyocurka stated. "In our view, this is the most powerful solar product on the worldwide market."
A leader in sustainability and manufacturer of products that help facilities qualify the most LEED® v4 Credits in the industry, Green Globes and other certifications to achieve corporate and government sustainability goals, Excel Dryer saw solar panels as an opportunity to further cement its reputation as an industry thought leader.
"Our high-speed, energy-efficient hand dryers promote sustainability and environmental practices in concert with just good business sense," Gagnon said. "In our own way, we believe solar panels allow us to practice what we preach."