Sustainable Design Courses

Course contains minimal sustainable design information.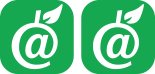 Course contains partial sustainable design information.

The majority of this course is made up of sustainable design information and this course may qualify for USGBC approved GBCI CE Hours, please check course details pages for particulars.

The focus of this course is sustainable design. This course may qualify for USGBC approved GBCI CE Hours, please check course details pages for particulars.


This course contains sustainable design education. These courses are USGBC approved for GBCI CE Hours.
As we become more aware of the levels of toxins in our environment we are realizing that the quality of air inside our homes is just as important as the quality of air outside our homes. This course provides an overview as to why indoor air quality is so important to our health and how to improve indoor air quality by using a balanced ventilation system.

Cement board is a lightweight, rigid substrate that provides an exceptionally hard, durable surface that is able to withstand prolonged exposure to moisture. This course addresses cement backer board, its features and benefits, and versatile interior and exterior applications, including Cement Board Stucco Systems (CBSS) and Cement Board Masonry Veneer (CBMV). The program reviews CBSS and CBMV components and performance benefits.

A well-designed building is only as durable as the roof that protects it. For a relatively minor investment, roofing cover boards solve many issues that cause damage to a roof during installation and into the warranty period. This course reviews low-slope roof systems and discusses various cover board types and reasons for their use, including benefits, primary features, and challenges.

It is an expectation that today's buildings have to be more than just aesthetically pleasing, they have to provide measurable benefits. This course outlines the environmental benefits of insulated concrete forms (ICFs) and examines the advantages that ICFs and ICF technology have over conventional construction materials for building envelopes in all building types.

This course is part of one or more "Course Collections". Click to view details.

This course will focus on the benefits of multi-user, in-lab local vacuum networks for supply of laboratory vacuum in science buildings. The course will review common approaches to laboratory vacuum and consider the relative strengths and weaknesses of each approach. Emphasis will be placed on considerations related to the specification, design, and installation of a "local vacuum network." Case studies will demonstrate the applicability of local vacuum networks for new and renovated lab space in a wide range of facilities and scientific disciplines.

This course is part of one or more "Course Collections". Click to view details.

Aluminum composite material (ACM) is a lightweight composite material consisting of two sheets of aluminum facings thermobonded to a polyethylene core or to a fire retardant core. It is used for exterior as well as interior applications for architectural cladding, interiors, and signage applications in new and existing buildings around the world. This course discusses the versatility, sustainability, and functionality of ACM by examining common design, testing, and manufacturing techniques and evaluating different types of ACM systems, finishes, and coatings.

This course is part of one or more "Course Collections". Click to view details.

Provides an overview of pultruded fiberglass window systems and compares them with traditional wood, aluminum, and PVC window systems across a wide variety of performance attributes including: strength and durability, sustainability, condensation resistance, expansion /contraction, fabrication and installation.

The idea that white roof membranes are the most effective way for building owners to save energy and lower costs is widely accepted; however, cool roofs may actually increase energy consumption in cold climates. This course challenges the assumption that white membranes always offer the most energy conserving roofing system and discusses why it is essential to consider a building's geographic location when specifying the color of a roofing membrane.

This course is part of one or more "Course Collections". Click to view details.

In harvesting cork, the tree is not cut down and not damaged, making cork a rapidly renewable resource. Along with the use of recycled content and low VOC adhesives the use of cork flooring has low environmental and human health impacts. This course looks at the sustainability of natural cork flooring, both glue-down tiles and floating floor options, including discussions on performance characteristics, aesthetics and installation procedures.

This course is part of one or more "Course Collections". Click to view details.

LEDs (light-emitting diodes) are energy efficient light sources by design. As LED lighting technologies continue to advance, so do user expectations regarding LED efficacy, color stability, control, and dimming performance. This course discusses the strategies and technical methods used to dim LEDs and shows how today's dimming control options can maximize energy savings and deliver optimal lighting to support the well-being of building occupants and the tasks being performed.

Air curtains create a seamless barrier of air over any door, window, or opening, offering significant energy savings to building owners and helping to maintain interior building temperatures. This course will provide an overview of air curtains and how they can affect whole building energy consumption by minimizing energy lost through an unprotected opening. Selection, application, and installation of the various types of air curtains will be discussed in detail.

With today's focus on green materials, detailing needs to meet an architectural design aesthetic, as well as durability and sustainability requirements. Specifying extruded aluminum interior trim products is one instance where a knowledge of detailing can contribute to all of these prerequisites. This program provides an overview of aluminum trim products for interior applications, including their features, installation, and available profiles and finishes.

Falls are responsible for more open wounds, fractures, and brain injuries than any other cause of injury. Photoluminescent (PL) exit path markers have proven to provide safe and quick egress in all light conditions for occupants and fail-safe guidance to first responders entering unfamiliar surroundings in the event of an emergency. This course discusses the benefits of PL safety products and the codes and testing standards related to PL way-finding systems.

This course is part of one or more "Course Collections". Click to view details.

This course examines the relationship between acoustics and open-plan design and describes how spray-applied, cellulose acoustical finishes can be utilized to optimize comfort, productivity, and to further sustainable design objectives in open office environments. Unlike hard surfaces and materials, which reflect sound, spray-applied, cellulose acoustical finishes absorb excessive noise. In addition to acoustic performance, this material offers additional performance properties, and can be tailored to meet distinct design objectives for a wide range of project types.

This course is part of one or more "Course Collections". Click to view details.

Recent changes in commercial wall assembly design are resulting in increased energy efficiency, but also new challenges to meeting fire safety provisions in Building Code. The focus of this course is on air barrier membranes and the proper integration of these materials into fire-safe wall assemblies.

Vinyl is one of the most popular types of plastic because of its durability and cost-effectiveness. However, the safety and sustainability of vinyl often comes into question. This course discusses the human and environmental impacts of vinyl, sustainable corporate strategies, and product transparency.

Fireplaces remain one of the most desirable household features for homeowners, complementing a range of different lifestyles and appealing to a range of demographics. This course provides an overview of electric fireplaces, focusing on their design possibilities, flame technologies, ease of installation, environmental efficiency, cost-saving benefits, and their advantages over gas and wood-burning fireplaces.

Millennials, sometimes known as Gen Y, account for nearly 75 million people in the U.S., ranging from 18 to 34 years of age. They are creative, technologically savvy, and can be described as a "green" generation, concerned about the environment and sustainability. The purpose of this course is to better understand the Millennial demographic and their ever-increasing impact on the growing multi-family market.

When it comes to railing systems, there is no need to compromise a beautiful aesthetic for function and safety; systems can deliver both. This course examines guardrails in terms of their structure, safety, and style. Applicable sections of the International Building Code (IBC) are discussed, as are materials, finishes, and infill options, and how they affect the project budget.

Concrete is a very versatile and fundamental building material; however, because it is porous and wicks water through its matrix, concrete has water-related challenges. This program examines the sustainable benefits of integral concrete waterproofing and analyzes traditional waterproofing methods as compared to integral methods in terms of durability, risk, cost, and construction timeline.

Insulation is one the most critical factors in any high performance building project. This course provides a discussion on both open-cell and closed-cell spray polyurethane foam (SPF). Basic characteristics, installation practices, insulation performance characteristics and how SPF contributes to an overall systems approach to energy efficiency, including how it can contribute to LEED® credits, will be addressed in detail.

Regenerative design is a philosophy that reaches beyond being merely sustainable. It empowers creative potentials in pursuit of unique, system-wide benefit. This course explains the theory of regenerative design and its underlying concepts and paradigms. A case study, regenerative bark wall coverings, is presented to illustrate how regenerative design theory can be applied to the design and production of a building product.

Daylighting systems provide a sustainable and environmentally conscious solution for building illumination. Daylighting however, is not just about letting in as much light as possible. Instead, it is an intentional and controlled introduction of natural light into a space. This course provides an overview of the benefits and applications of successful daylighting systems with a focus on the characteristics of high-performance translucent technologies, including removable glazing/skin options and two-panel systems. Also included is a discussion on meeting today's strict code requirements with daylighting technology.

This course is part of one or more "Course Collections". Click to view details.

Lack of secure bicycle parking and storage is one of the top barriers to increased bicycle ridership. However, there is much more to selecting functional and appropriate bike storage than installing a few racks at the building sidewalk. This course examines best practices for bicycle racks and shelters for indoor and outdoor bicycle parking and storage, including typical municipal guidelines and regulations, incentives, guidance on shelters, and rack planning and design.