Sustainable Design Courses

Course contains minimal sustainable design information.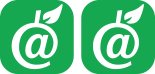 Course contains partial sustainable design information.

The majority of this course is made up of sustainable design information and this course may qualify for USGBC approved GBCI CE Hours, please check course details pages for particulars.

The focus of this course is sustainable design. This course may qualify for USGBC approved GBCI CE Hours, please check course details pages for particulars.


This course contains sustainable design education. These courses are USGBC approved for GBCI CE Hours.
Today, architects and designers need to give special consideration to building acoustics when developing plans for new and newly renovated construction projects. Excessive noise in any environment is considered a serious problem which can lead to learning difficulties, sleep deprivation, delayed recovery from illness and lack of privacy. Sound basics are discussed in this course, and STC, IIC, and sound attenuation (reduction) techniques are explained. Various case studies are examined to develop further understanding of the performance of common sound abatement assemblies.

Our planet's resources are finite. Fresh water in particular, is under ever-increasing constraints. By choosing more efficient, eco-friendly fixtures and following sustainable building and product design programs, we can have a positive impact on this global issue, without sacrificing our current lifestyle. In this course, we will review these issues and discuss sustainability programs, products and design choices that can have a positive impact.

This course is part of one or more "Course Collections". Click to view details.

Green building helps preserve the environment and natural resources, and there are a variety of water-saving products available for kitchens and baths to help meet green design goals. This course explores the benefits of green building with a focus on the need for water efficiency, and includes discussions on LEED® certification, specifically relating to green products for the kitchen and bath.

This course is part of one or more "Course Collections". Click to view details.

Textile air dispersion products for open and finished ceiling architecture, critical environments, and underfloor applications are a cost effective, aesthetically attractive alternative to metal ductwork. The course examines fabric ductwork and the sustainable advantages it has over metal ductwork. It provides a comprehensive look at the design process for traditional fabric ductwork and includes discussions on shape and suspension/fabric retention, layout and fittings, air dispersion, fabric, and other options.

This course will discuss overall project performance from the perspective of improved steel joist design and metal decking design. This includes ways to improve the request for information (RFI) process, and ways to reduce a range of traditionally tolerated project costs. Best engineering practices, cost-accountable architectural achievement, practices that reduce the consumption of raw materials, and the importance of taking the project owner's point of view when designing the steel package will be summarized. Building information modeling (BIM) - based project collaboration will also be discussed.

This course is part of one or more "Course Collections". Click to view details.

Metering platforms are essential to understanding the use of energy within a building. Submetering is an essential part of sustainability programs and Intelligent Building design. This course discusses submetering and measurement & verification (M&V) technologies and products, and illustrates how they can be integrated into building management systems (BMS) to reduce energy consumption and overall operating costs.

This course is part of one or more "Course Collections". Click to view details.

Most of us don't plan our environments to accommodate unforeseen changes in ability or even age-related limitations. But when change occurs, our environments can hinder our day-to-day living. Universal design adds value regardless of where people are in their lives and allows people with a range of abilities to live in comfort. In this course, we'll look the guiding principles of Universal Design and some innovative and highly functional kitchen and bath solutions.

This course is part of one or more "Course Collections". Click to view details.

Advances in technology are no longer confined to communications or transportation, they have spilled over into our home, in appliances, fixtures and water delivery. Today's water delivery innovations improve functionality, and are changing the way people interact with their faucets. This course addresses the types of water delivery solutions in the kitchen and bathroom, and outlines three design considerations that must be considered when selecting a water delivery option.

Resiliency is a growing necessity. It is important to understand the impacts on the built environment resulting from natural and manmade disasters and disturbances and to design for those impacts now. Presented in this course is an overview of the benefits of using steel doors as part of a resilient design strategy for applications requiring resistance to blasts, tornadoes, and ballistics.

This course is part of one or more "Course Collections". Click to view details.

In the wake of the green movement, combined with rising energy costs, building sustainability has become an important topic. This course reviews building practices that promote better building envelope design, the codes and standards that apply to energy efficiency, and the environmental advantages of using POLYISO continuous insulation in steel stud construction.

This course is part of one or more "Course Collections". Click to view details.

Towel warmers/heated towel racks not only warm and dry damp towels but add a sense of comfort and luxury. This course explores towel warmers/heated towel racks and includes discussions on: the functions, benefits, and applications of towel warmers/heated towel racks; centrally heated, electric, and hydronic heating systems; materials and finishes; installation and care; and, design and accessory options.

Selection of a material for a railing or fence project requires considering its long-term performance, maintenance, cost, and aesthetics. Regardless of the railing application (commercial, residential, or industrial), the coating process makes a difference to the life of the project. This course evaluates the different coating technologies available for steel railing and fence systems and discusses the factors to consider when selecting a coating for a steel railing and fence systems.

Quartz surfacing is a man-made material, consisting of over 90% natural quartz crystal. In this course you will discover the other components behind the beauty, durability and flexibility of this surfacing material. You will see the composition, production and quality assurance processes that go into making the material and the resultant attributes, capabilities, and the installation basics of quartz surfacing materials.

Redwood—one of nature's longest-lasting, strongest, most beautiful and environmentally-friendly building materials—is commonly used for decking, siding, and timbers because of its natural beauty and resistance to decay. This course covers the sustainable attributes of redwood building products, including a discussion of redwood lumber grades, characteristics, and applications. Also presented are the results of a recent Life Cycle Assessment (LCA) comparing redwood and plastic-composite decking options and information about redwood's Environmental Product Declaration (EPD).

This course is part of one or more "Course Collections". Click to view details.

Sustainable restroom design can address the global concerns of water shortages and the impacts of the building sector on our environment. This program identifies the newest technologies in high-efficiency restroom fixtures including how to choose water-saving products and the practical, economic, and environmental benefits of high-speed, energy-efficient hand dryers versus paper towels. Also included is an in-depth analysis of how these products earn points toward LEED® v4 credits and other green building standards to comply with new, best practices in green building.

Lightweight, pre-finished, and factory-fabricated insulated metal panels (IMPs) offer building owners a cost-efficient and easy-to-install roofing system that provides an air barrier, vapor barrier, and insulation all in one product. This course discusses the characteristics of IMPs and the installation process, and explains why IMPs are ideally suited for pre-engineered and structural steel buildings. The role of IMPs in a building's hygrothermal control layers and IMP code compliance are reviewed.

Since North America's post-war building boom, the unique characteristics of gypsum board have served the needs of builders well. Now, with environmental concerns directing many design decisions, how does gypsum board respond? This course looks at how gypsum board contributes to sustainably designed buildings, ensuring healthy indoor air and low waste.

This course is part of one or more "Course Collections". Click to view details.

Whether in a home or hotel, the bathroom serves as both grooming station and refuge. The well-designed styling space saves us time and effort, as well as making the time we spend more enjoyable. This course discusses what users consider the ideal styling space experience and recent technological innovations that help achieve it.

Pest control is vital to protecting our quality of life, food and water sources, and environment. How pest control is achieved is just as vital to the long-term safety and sustainability of our health, buildings, and natural resources. This course discusses how integrated pest management (IPM) suppresses pest populations in effective, economical, and environmentally safe ways, and details how to establish an IPM plan for a facility, including LEED® building projects.

Thick 2 cm (20 mm) porcelain tiles that are specifically made for outdoor installations offer a blend of design, versatility, performance, simplicity of installation, and eco-sustainability. Many of the concerns regarding substrate preparation, bond failure, and slip resistance associated with laying thinner tiles outdoors are eliminated. This course discusses the material characteristics and installation of thick outdoor porcelain tiles—a paving system with high technical and visual performance.

This course is part of one or more "Course Collections". Click to view details.

Adding small pockets of luxury to a home has become commonplace in spaces like the kitchen and bathroom. Personal saunas are a natural extension to this way of thinking, supporting an owner's health and relaxation. This course looks at the wide variety of heat bathing options: sauna, infrared, and steam, with a focus on how to both select a product and implement heat bathing in residential and commercial projects.

Low Impact Development (LID) has several advantages over traditional stormwater management approaches. Since impervious pavement is the main source of stormwater runoff, LID strategies recommend permeable paving for hard surfaces. The course discusses LID, its goals and principles and how they are achieved. It provides an overview of permeable pavements, and more particularly, plastic permeable grid paver systems and how they support LID goals.

This course is part of one or more "Course Collections". Click to view details.

As some of the earliest building materials, masonry and concrete have been used for their durability and strength. However, masonry architecture, both historical and contemporary, has been left vulnerable to water—the single most damaging element to masonry in our environment. This course will identify common water-related problems for masonry and concrete, describe protective treatments and their benefits, and explain the process for selecting and applying a protective treatment.

Touted as the 'new asbestos', respirable crystalline silica (RCS) is the major cause of silicosis—the most common occupational lung disease in the world. Mounting medical evidence now suggests RCS is also correlated to lung cancer and kidney disease. This course shares and discusses facts, concerns and rulings related to silica, and offers techniques for detecting, monitoring and reducing this inhalation hazard.

This course is part of one or more "Course Collections". Click to view details.