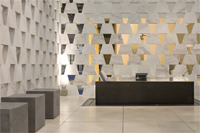 Held annually at Veronafiere, MARMOMAC is the global showcase of stone materials and machinery. In 2017, more than 1,650 exhibitors from 56 countries attracted over 68,000 trade visitors - including more than 40,500 foreign visitors from 147 countries. MARMOMAC is the ideal place to see the latest stone-related machinery and technologies, to directly source stone for commercial projects, and to view the full spectrum of stone materials available for residential applications. Each year, the show features a number of architectural exhibits and conferences devoted to designing with dimensional stone.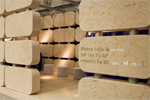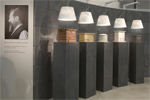 ---

Marmomac Academy Organizes a Week-Long AIA Continuing Education Course During MARMOMAC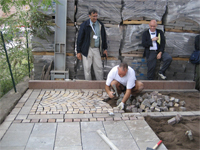 The goal of the course is to encourage the use of natural stone in contemporary architecture. Marmomac has been an AIA/CES provider since 1999. In the past eleven years, more than 240 architects from the U.S., as well as from Canada, Great Britain, Germany, Hungary, Poland, India, Iran, the Czech Republic, Slovakia, Ukraine, and the Scandinavian countries have participated in the course.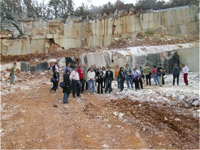 Since 2003, Marmomac has also been recognized as a continuing education provider by the Royal Architectural Institute of Canada and the Royal Institute of British Architects.
For more information on the course please contact Sebastiano Brancoli at info@sbdcllc.com.
---
See also:
Masterformat 2004
Masterformat 1995