This course is no longer active. AEC Daily will not report completion information for this course.
Green Roof Design Considerations
Approximately 1 hour
With a focus on hybrid green roof systems, this course provides an overview of green roofs, including system options and design and specification considerations, such as plant selection, irrigation, mitigation of wind pressure and fire risk, sloped applications, and warranty options.
Presented by Amber Ponce on behalf of LiveRoof Global, LLC.
This course is ONLINE: SELF-PACED. Experience it on your own schedule, at your convenience.
Sustainability Rating System
AEC Daily uses the following classification system to identify varying levels of sustainable design information contained within courses.
This course contains minimal sustainable design information.
This course contains partial sustainable design information.
The majority of this course is made up of sustainable design information and this course may qualify for USGBC approved GBCI CE Hours, please check course details pages for particulars.
The focus of this course is sustainable design. This course may qualify for USGBC approved GBCI CE Hours, please check course details pages for particulars.
This course contains sustainable design education. These courses are approved by GBCI for Specific CE hours.
Accessibility Information
One symbol indicates courses that address accessible design in a small portion of the course. These courses do not meet the requirements of the California Architects Board. Please verify with other state boards before considering these courses as accessibility education.
Two symbols indicate a course in which the majority of the material covers accessible design. These courses may meet the requirements of the state boards. Verify the requirements with the boards (i.e. California and Texas) for accessibility education.
Presenter Background Information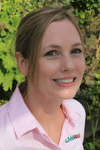 Name: Amber Ponce
Title: Business Development Manager, LiveRoof Global, LLC
Background
Since 2006, Amber Ponce has helped to expand the LiveRoof Global network of professional horticulturists and growers to an industry-leading supplier of green roof systems. In her role as business development manager, she has trained dozens of professionals in technical aspects of green roofing. Amber has actively participated in the development of industry testing standards and building codes, and currently sits on the policy and growing media committees of Green Roofs for Healthy Cities. Amber has helped participate in the development of standards related to green roofing and worked with a team of engineers to coordinate the first ever full-scale wind uplift test on green roofs. Amber is an accredited Green Roof Professional with seven years' hands-on experience in green roofing, including experience with growing media formulation, plant selection and production, shipping logistics, installation, and maintenance. She has worked with manufacturers specializing in plastics, aluminum, and concrete and supported design, testing, manufacture, and launch of several green roof products and accessories. Amber has led annual educational seminars for green roof professionals in the LiveRoof Global network. Since 2006, she has trained dozens of sales and technical representatives in green roof design, installation, and maintenance. She has helped over fifteen green roof representatives to gain sufficient technical knowledge to pass their Green Roof Professional Accreditation. She has taught green roof installation training classes for landscape and roofing contractors, and has spoken on green roofs and living walls at industry conferences and trade shows. Bimonthly, she sends seasonal, weather-specific instructions for caring for living roofs to over 1000 owners and maintenance contractors.