New Generation Solar Lighting Solutions
This course is no longer active. AEC Daily will not report completion information for this course.
Solar lighting solutions require a level of due diligence to determine a good fit between customer, product, and vendor. This course provides an overview of the factors that require consideration when specifying an outdoor solar lighting system. Also discussed are the components, features, and benefits of the newest generation of off-grid, self-contained solar lighting that offers a cost-effective solution for an expanding number of applications.
Sponsor: First Light Technologies
Presenter: Sean Bourquin, First Light Technologies Ltd.
Presenter Background Information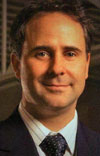 Name: Sean Bourquin
Title: Managing Director, First Light Technologies Ltd.
Background
Sean Bourquin has over twenty years' experience in the design of embedded systems for a wide range of high reliability applications. He has also been involved in the design, development, and product advancement of off-grid solar powered LED lighting for a decade. Sean played a key role in the development of solar LED area lighting products, and has been a Design Engineer, Sales Engineer and Product Manager for solar powered LED lighting products. Mr. Bourquin holds a Bachelor of Computer Engineering Degree from the University of Victoria as well as a Diploma of Technology in Electronics Engineering from Camosun College.
Delivery Format: Online, Self-Paced
Duration: 1 hour
Privacy Policy: First Light Technologies Privacy Policy
HSW Eligibility: