Resin-Based Coatings for Metal
There are many kinds of resin-based coatings for metal. The type of resin used plays an important role in determining a coating's durability and physical properties. This course discusses these coatings and their application techniques. It also discusses why the coatings may deteriorate and how to measure the performance of the coatings. The role that resin-based coatings perform in cool roofs is explored along with the standards that measure the sustainability of cool roofs. This course provides the information one needs to ensure that the coated product will perform as expected and provide a durable, long-lasting finish.
Sponsor: Arkema Inc.
Presenter: Vincent J. Casmirri, Arkema Inc.
Presenter Background Information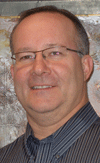 Name: Vincent J. Casmirri
Title: Sales and Marketing Manager, Arkema Inc.
Background
Vince is the Sales and Marketing Manager for Arkema's Fluoropolymers Division, responsible for Kynar 500® PVDF resin and Kynar Aquatec® PVDF latex. He holds a B.S. in mechanical engineering from Drexel University, and a business certificate from The Wharton School of the University of Pennsylvania. In his 31 years at Arkema, Vince has been market manager and technical service engineer for the Plexiglas® acrylic and Tuffak® polycarbonate sheet products, and he has held positions in acrylic coatings manufacturing and R&D.
Delivery Format: Online, Self-Paced
Duration: 1 hour 15 minutes
Privacy Policy: Arkema Inc. Privacy Policy
HSW Eligibility: