Biophilic Design & Rooftop Deck Systems: A Natural Connection
Incorporating nature into the built environment through biophilic design increases occupant well-being, productivity, and health and is an integral component of an ecologically healthy and sustainable community. Presented here is an overview of biophilic design, its relationship to sustainability, and its positive human, environmental, and economic outcomes. Case studies demonstrate how rooftop deck systems can contribute to biophilic and sustainable design objectives.
Sponsor: Bison Innovative Products
Presenter: Mark Fusco, LEED AP, GRP, Bison Innovative Products
Presenter Background Information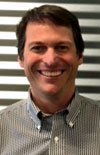 Name: Mark Fusco, LEED AP, GRP
Title: National Sales Manager, Bison Innovative Products
Background
Mark Fusco, LEED® AP, GRP, is the National Sales Manager for Bison Innovative Products and has comprehensive rooftop deck and green roof construction experience. Two decades of experience—one with Bison and another at Denver Botanic Gardens—have given Mark the expertise to assist architects, developers, designers, and installers with all their project needs. The synthesis of rooftop amenity spaces, pools, pergolas, and green roofs has now become the focus of Mark's work. Mark is most fulfilled when working with the Bison Sales Team, assisting clients with solutions for their projects. His vision and ability to nurture relationships lead to long-term solutions and success. Mark has degrees in Landscape Design, Environmental Science, and Marketing.
Delivery Format: Online, Self-Paced
Duration: 1 hour
Privacy Policy: Bison Innovative Products Privacy Policy
HSW Eligibility: