Architectural Paving Surface Technologies and Finish Advancements
This course is no longer active. AEC Daily will not report completion information for this course.
Segmented pavers have been successfully used for roads, courtyards, and paths for hundreds of years. Durability of materials being one of the key reasons for their lasting popularity. These days modern pavers offer up a wide variety of newer performance capabilities and finishes. In this course, we'll take a look at the unique technologies of segmental concrete paver systems, the types, finishes, and their design considerations.
Sponsor: Unilock
Presenter: Brad Swanson, ASLA, CSI, CDT, LEED® AP , Unilock
Presenter Background Information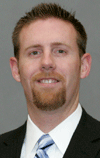 Name: Brad Swanson, ASLA, CSI, CDT, LEED® AP
Title: Product Representative, Unilock
Background
Brad Swanson, ASLA, CSI, CDT, LEED® AP began his career with Unilock in July 2005 as a commercial product representative. Prior to starting with Unilock, he spent 12 years practicing as a landscape architect in Chicago. He is a registered landscape architect in the states of Illinois, Indiana, and California. His project experience and interest were primarily in campus design, parks, and recreation, including athletic field design. Several of his projects used segmental paving systems for plazas, streetscapes, and other pedestrian spaces. He is a member of the American Society of Landscape Architects, the Construction Specifications Institute, and the United States Green Building Council.
Delivery Format: Online, Self-Paced
Duration: 1 hour
Privacy Policy: Unilock Privacy Policy
HSW Eligibility: