This course is no longer active. AEC Daily will not report completion information for this course.
Multi-Layer Decking: Using Cellular PVC Technology to Replicate Exotic Hardwood
Approximately 1 hour
Deck structures provide neat and sturdy living spaces that mirror interior conveniences while set in the ultimate, great outdoors. Choosing the right deck board for a specific project requires considering the size of the project, its location, and local climate conditions. This course discusses the performance characteristics and benefits of using multi-layer, cellular PVC decking—a durable decking material that replicates the unique beauty of exotic hardwood.
Presented by Steven Booz on behalf of Westlake Royal Building Products.
This course is ONLINE: SELF-PACED. Experience it on your own schedule, at your convenience.
Sustainability Rating System
AEC Daily uses the following classification system to identify varying levels of sustainable design information contained within courses.
This course contains minimal sustainable design information.
This course contains partial sustainable design information.
The majority of this course is made up of sustainable design information and this course may qualify for USGBC approved GBCI CE Hours, please check course details pages for particulars.
The focus of this course is sustainable design. This course may qualify for USGBC approved GBCI CE Hours, please check course details pages for particulars.
This course contains sustainable design education. These courses are approved by GBCI for Specific CE hours.
Accessibility Information
One symbol indicates courses that address accessible design in a small portion of the course. These courses do not meet the requirements of the California Architects Board. Please verify with other state boards before considering these courses as accessibility education.
Two symbols indicate a course in which the majority of the material covers accessible design. These courses may meet the requirements of the state boards. Verify the requirements with the boards (i.e. California and Texas) for accessibility education.
Presenter Background Information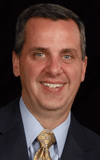 Name: Steven Booz
Title: Vice President, Product Development & Product Management, Westlake Royal Building Products
Background
Professionally, Steve is a 20 year veteran in the residential Building Materials Industry and has worked for building materials distributors as well as for building materials manufacturers. Most of his career has been working for manufacturers who convert plastic compounds or cement compounds into long-life building materials in the replacement of wood. The types of products (plastic or cement) are primarily exterior residential building products such as siding and trim, decking, fence and railing, fireplaces, etc. Steve's career started in sales as a field sales representative and progressed to Marketing management and product line management where he gained experience with new product development processes as well as broad experience in Marketing. His career progressed further into Marketing and Sales Leadership positions for the past 15 years to his present position which heads up new product development and product management functions within the largest business units of Royal. In his spare time, Steve enjoys working on home improvement projects, most recently completing a deck renovation.