Rainscreens, Barrier Walls, & The Insulated Metal Panel Solution
Rainscreens are a multicomponent system offering redundancy in resisting the weather; however, continuity of each component is critical. When an insulated metal panel (IMP) is used within the system, it can function as a number of these components, simplifying installation and improving performance. This course looks at IMPs acting as barrier walls behind various rainscreen systems, with a discussion on the performance characteristics for air, water, vapor, and thermal management.
Sponsored By: Metl-Span, a Nucor company
Presented by: Kevin Franz, Metl-Span, a Nucor company
Presenter Background Information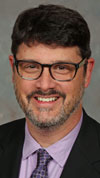 Name: Kevin Franz
Title: Business Development Manager, Metl-Span, a Nucor company
Background
With over 26 years of experience in architecture and the past 19 of those as a registered architect, Kevin has worked on a diversified collection of projects including the urban high-rise, retail, healthcare, multi-family, and major industrial building types. Kevin's role at Metl-Span, a Nucor company is to combine his experience as an architect and his technical knowledge of the insulated metal panel to provide an unprecedented level of project support. Design assistance, specification development, product research, and installation training are several of the adaptable roles that Kevin can fill while ensuring the smooth management and successful completion of the design intent.
Privacy Policy: Metl-Span, a Nucor company Privacy Policy
HSW Eligibility: Yes