Reroofing Commercial Buildings: 2015 IECC Requirements
This course is no longer active. AEC Daily will not report completion information for this course.
Roofing is one of the most common renovation projects. Retrofit construction provides vast opportunities in terms of improving the energy efficiency of the built environment. This course reviews the code requirements pertaining to commercial reroofing, including a discussion of the impacts of retrofit construction on energy efficiency.
Sponsored By: PIMA - Polyisocyanurate Insulation Manufacturers Association
Presented by: Michael D. Fischer, Kellen
Presenter Background Information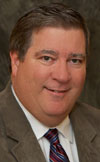 Name: Michael D. Fischer
Title: Director of Codes and Regulatory Compliance, Kellen
Background
Michael Fischer serves as the Director of Codes & Regulatory Affairs for Kellen. Mike has been in the building products industry for 33 years, holding management positions in regulatory affairs, manufacturing, and marketing. His involvement in building and energy codes, environment and sustainability issues, product standards, regulatory affairs, and product safety issues within the industry provides a comprehensive background to deliver responsible advocacy for Kellen clients.
Delivery Format: Online, Self-Paced
Privacy Policy: PIMA - Polyisocyanurate Insulation Manufacturers Association Privacy Policy
HSW Eligibility: Yes