High Art, Low Impact: Modern Luxury in Hospitality & Commercial Restrooms (Removed)
This course is no longer active. AEC Daily will not report completion information for this course.
Hospitality and commercial restrooms have a major impact on how patrons perceive a building or business. A modern luxury restroom doesn't have to stop at simply meeting patrons' expectations for sustainability, hygiene, and functionality; it can do so while also making a striking minimalist design statement that is sleek and elegant. This course presents some of the sustainable, hygienic, functional, and distinctive options for modern luxury restrooms.
Sponsored By: Morris Group
Presented by: Kristin Kahle, Neo-Metro
Presenter Background Information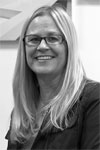 Name: Kristin Kahle
Title: Vice President, Neo-Metro
Background
Kristin Kahle has worked in the commercial plumbing industry for 20 years. In 1998, she started the luxury-plumbing brand Neo-Metro out of parent company, Acorn Engineering Company (now re-named as Morris Group International), which specializes in durable commercial and correctional fittings. Kristin's experience in the plumbing industry and extensive knowledge of the hospitality, architecture, and design markets combined to create Neo-Metro's line of fully customizable plumbing fixtures. Constructed from durable materials like stainless steel and cast solid surface, she took this knowledge into the healthcare industry with Whitehall. Ms. Kahle currently runs two divisions for Morris Group International: Whitehall Manufacturing and Neo-Metro.
Privacy Policy: Morris Group Privacy Policy
HSW Eligibility: Yes