The Art of Airflow: Custom Ventilation Grilles (Replaced)
This course is no longer active. AEC Daily will not report completion information for this course.
Ventilation grilles influence HVAC system performance, but can pose aesthetic challenges for designers. Custom grilles made with modern fabrication techniques employ a variety of materials and finishes, to create solutions that enhance and fully integrate with architectural interiors. This course will discuss the basic mechanics of effective air distribution in buildings, performance characteristics of grilles, grille types, and custom design options.
Sponsor: Architectural Grille
Presenter: Anthony Macchiarola, Architectural Grille
Presenter Background Information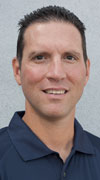 Name: Anthony Macchiarola
Title: Director of Sales & Business Development, Architectural Grille
Background
Anthony Macchiarola is Director of Sales & Business Development at Architectural Grille, a 55,000 square foot custom fabrication facility located in Brooklyn, NY, specializing in custom heating and ventilation grilles, perforated metal and design solutions. Anthony works closely with architects, interior designers and contractors from project concept to completion. He has personally been involved in most aspects of the company including; manufacturing, estimating, sales and marketing. He is responsible for presenting AIA continuing education programs to the Architecture & Design community.
Delivery Format: Online, Self-Paced
Duration: 1 hour
Privacy Policy: Architectural Grille Privacy Policy
HSW Eligibility: