The Next Generation of Concrete Masonry
This course is no longer active. AEC Daily will not report completion information for this course.
The inherent properties of concrete masonry, including strength, durability, and fire safety, have been well documented, though a perception of high cost persists. However, due to significant changes to codes and standards that have increased the flexibility of concrete masonry systems, these systems offer cost-effective solutions. This course reviews changes to ASTM C90 and the masonry design standard and includes a discussion on the benefits and opportunities these new requirements bring.
Sponsor: National Concrete Masonry Association
Presenter: Nicholas R. Lang, National Concrete Masonry Association
Presenter Background Information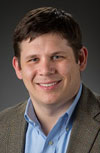 Name: Nicholas R. Lang
Title: VP of Business Development, National Concrete Masonry Association
Background
Nick Lang represents the National Concrete Masonry Association as its Vice President of Business Development. In this capacity, he manages various projects for the Association, especially in the areas of market communications and technical education. He oversees the membership recruitment and retention functions of the Association, as well as implementation of various programs, including literature development, promotion, and certification programs. Mr. Lang previously was the Director of Research and Development and Manager of the Research and Development Laboratory for NCMA. Mr. Lang is a member of ASTM International Technical Committees C09 on concrete and concrete aggregates, C12 on mortars and grouts for unit masonry, and C15 on manufactured masonry units. He is the subcommittee chairman for C15.03 on Concrete Masonry Units. He is also a member of The Masonry Society and the American Concrete Institute, and is the chair of the joint ACI/TMS Committee 216 on Fire Resistance of Concrete and Masonry Assemblies.
Delivery Format: Online, Self-Paced
Duration: 1 hour
Privacy Policy: National Concrete Masonry Association Privacy Policy
HSW Eligibility: