This course is no longer active. AEC Daily will not report completion information for this course.
The Next Generation of Concrete Masonry
Approximately 1 hour
The inherent properties of concrete masonry, including strength, durability, and fire safety, have been well documented, though a perception of high cost persists. However, due to significant changes to codes and standards that have increased the flexibility of concrete masonry systems, these systems offer cost-effective solutions. This course reviews changes to ASTM C90 and the masonry design standard and includes a discussion on the benefits and opportunities these new requirements bring.
Presented by Nicholas R. Lang on behalf of National Concrete Masonry Association.
This course is ONLINE: SELF-PACED. Experience it on your own schedule, at your convenience.
Sustainability Rating System
AEC Daily uses the following classification system to identify varying levels of sustainable design information contained within courses.
This course contains minimal sustainable design information.
This course contains partial sustainable design information.
The majority of this course is made up of sustainable design information and this course may qualify for USGBC approved GBCI CE Hours, please check course details pages for particulars.
The focus of this course is sustainable design. This course may qualify for USGBC approved GBCI CE Hours, please check course details pages for particulars.
This course contains sustainable design education. These courses are approved by GBCI for Specific CE hours.
Accessibility Information
One symbol indicates courses that address accessible design in a small portion of the course. These courses do not meet the requirements of the California Architects Board. Please verify with other state boards before considering these courses as accessibility education.
Two symbols indicate a course in which the majority of the material covers accessible design. These courses may meet the requirements of the state boards. Verify the requirements with the boards (i.e. California and Texas) for accessibility education.
Presenter Background Information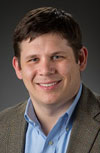 Name: Nicholas R. Lang
Title: VP of Business Development, National Concrete Masonry Association
Background
Nick Lang represents the National Concrete Masonry Association as its Vice President of Business Development. In this capacity, he manages various projects for the Association, especially in the areas of market communications and technical education. He oversees the membership recruitment and retention functions of the Association, as well as implementation of various programs, including literature development, promotion, and certification programs. Mr. Lang previously was the Director of Research and Development and Manager of the Research and Development Laboratory for NCMA. Mr. Lang is a member of ASTM International Technical Committees C09 on concrete and concrete aggregates, C12 on mortars and grouts for unit masonry, and C15 on manufactured masonry units. He is the subcommittee chairman for C15.03 on Concrete Masonry Units. He is also a member of The Masonry Society and the American Concrete Institute, and is the chair of the joint ACI/TMS Committee 216 on Fire Resistance of Concrete and Masonry Assemblies.