Designed to Adapt: The Versatility of Undercounter Refrigeration
An undercounter refrigeration appliance is neither just a box to keep things cold nor a standby, compact appliance selected on price alone. Undercounter refrigeration provides creative design opportunities to add refrigeration in almost every area of a home. Today's undercounter refrigeration options include beverage centers, wine cellars, freezers, ice machines, and beverage dispensers and can offer varying degrees of cooling performance, flexible storage configurations, and a wide range of styles and finishes. This course examines the cooling technologies used in undercounter refrigeration and reviews the essential features to consider before buying undercounter refrigeration.
Sponsored By: Marvel Refrigeration
Presented by: David Carr, Marvel Refrigeration
Presenter Background Information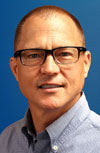 Name: David Carr
Title: Director of Product & Marketing, Marvel Refrigeration
Background
David has over 20 years' experience in the residential appliance industry. He is a strategic and practical thinker, able to assess needs and bring people and resources together to generate efficient solutions and drive results. David embraces an entrepreneurial mindset with a strong desire to understand and shape organizational goals and foster an atmosphere of continuous improvement. Specialties: Consultative Sales, Marketing Initiatives, Cross Functional Communication, Territory Management, Product Training & Merchandising, Account/Distribution Management, Training & Development, Vendor/OEM Relationships, Product Management/Development.
Delivery Format: Online, Self-Paced
Privacy Policy: Marvel Refrigeration Privacy Policy
HSW Eligibility: No