This course is no longer active. AEC Daily will not report completion information for this course.
Designing and Specifying Steel Mesh Fence Systems
Approximately 1 hour
When designing a steel mesh fence, there are three steel mesh options to consider: chain link fabric, expanded metal, and welded wire mesh. Although mesh choice may be the primary focus when designing fence, an understanding of the application and material specifications should be key considerations as well. This course provides a review of the material specifications, installation, and standards related to the design of steel mesh fence systems.
Presented by Bill Ullrich on behalf of Wheatland Tube Company.
This course is ONLINE: SELF-PACED. Experience it on your own schedule, at your convenience.
Sustainability Rating System
AEC Daily uses the following classification system to identify varying levels of sustainable design information contained within courses.
This course contains minimal sustainable design information.
This course contains partial sustainable design information.
The majority of this course is made up of sustainable design information and this course may qualify for USGBC approved GBCI CE Hours, please check course details pages for particulars.
The focus of this course is sustainable design. This course may qualify for USGBC approved GBCI CE Hours, please check course details pages for particulars.
This course contains sustainable design education. These courses are approved by GBCI for Specific CE hours.
Accessibility Information
One symbol indicates courses that address accessible design in a small portion of the course. These courses do not meet the requirements of the California Architects Board. Please verify with other state boards before considering these courses as accessibility education.
Two symbols indicate a course in which the majority of the material covers accessible design. These courses may meet the requirements of the state boards. Verify the requirements with the boards (i.e. California and Texas) for accessibility education.
Presenter Background Information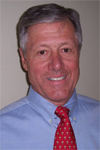 Name: Bill Ullrich
Title: Product Consultant, Wheatland Tube Company
Background
Bill Ullrich has over 40 years experience in fence and perimeter security. His encyclopedic knowledge of fence construction, sales, marketing, specification writing, design, manufacturing, and management has made him a nationally recognized authority in fence system design and capabilities. His credentials include former corporate President of Anchor Fence Inc., past President of the Chain Link Fence Manufacturers Institute (CLFMI), Sub-Committee Chairman and honorary "Fellow" of the American Society of Testing and Material International (ASTM). Ullrich's focus has always been on the development and promotion of unique quality products, especially to the architectural and engineering community. Along with his participation in ASTM and CLFMI, he is an active member of the American Fence Association (AFA) having earned the designation of Certified Fence Professional (CFP). Currently, Bill Ullrich serves as product consultant to Wheatland Tube Company, and has developed this Steel Mesh Fence and Framework continuing education course for Wheatland Tube Company.