Designing and Specifying Steel Mesh Fence Systems
When designing a steel mesh fence, there are three steel mesh options to consider: chain link fabric, expanded metal, and welded wire mesh. Although mesh choice may be the primary focus when designing fence, an understanding of the application and material specifications should be key considerations as well. This course provides a review of the material specifications, installation, and standards related to the design of steel mesh fence systems.
Sponsor: Wheatland Tube Company
Presenter: Bill Ullrich, Wheatland Tube Company
Presenter Background Information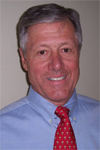 Name: Bill Ullrich
Title: Product Consultant, Wheatland Tube Company
Background
Bill Ullrich has over 40 years experience in fence and perimeter security. His encyclopedic knowledge of fence construction, sales, marketing, specification writing, design, manufacturing, and management has made him a nationally recognized authority in fence system design and capabilities. His credentials include former corporate President of Anchor Fence Inc., past President of the Chain Link Fence Manufacturers Institute (CLFMI), Sub-Committee Chairman and honorary "Fellow" of the American Society of Testing and Material International (ASTM). Ullrich's focus has always been on the development and promotion of unique quality products, especially to the architectural and engineering community. Along with his participation in ASTM and CLFMI, he is an active member of the American Fence Association (AFA) having earned the designation of Certified Fence Professional (CFP). Currently, Bill Ullrich serves as product consultant to Wheatland Tube Company, and has developed this Steel Mesh Fence and Framework continuing education course for Wheatland Tube Company.
Delivery Format: Online, Self-Paced
Duration: 1 hour
Privacy Policy: Wheatland Tube Company Privacy Policy
HSW Eligibility: