Fenestration Security for Educational, Religious, Commercial, and Retail Applications
In a riot, burglary, or active shooter event, the importance of keeping an armed intruder out of a building cannot be underestimated. Examined here are fenestration security risks, considerations, and solutions for educational, religious, commercial, and retail applications, as well as applicable performance testing and standards. The course provides an in-depth discussion on new, retrofit access-denial glazing systems that provide maximum protection against forced entry and ballistic threats.
Sponsored By: Riot Glass, Inc.
Presented by: Brad Campbell, Riot Glass, Inc
Presenter Background Information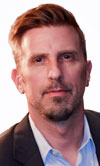 Name: Brad Campbell
Title: Technical Advisor, Riot Glass, Inc
Background
Brad Campbell created Riot Glass after years of frustration with the security glass and framing options that were available on the market. He set out to devise, engineer, and manufacture products that are uniquely adaptable to existing window framing, and that can be relied upon when it matters most. Brad has an innate sense of responsibility to use his engineering skills and 30 years of experience in the glazing and security barrier industries to protect people and property. Brad cares deeply about the security of his clients and places their needs above all else.
Delivery Format: Online, Self-Paced
Privacy Policy: Riot Glass, Inc. Privacy Policy
HSW Eligibility: Yes