Designing with Architectural Decorative Glass
Due to advancements in architectural decorative glass technology, the number of design options available to help designers and architects achieve the specific aesthetics and performance requirements they desire has dramatically increased. This course provides a review of architectural decorative glass including product options, applications, features, and specification considerations. Also discussed is how decorative glass can contribute to sustainable design and LEED® initiatives.
Sponsored By: General Glass International
Presented by: Scott Cook, GGI
Presenter Background Information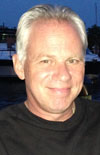 Name: Scott Cook
Title: Regional Sales Manager, GGI
Background
Scott Cook started in Sales 34 years ago as an Independent Representative in the Hardware and Home Center Industry. After 24 years, Scott Cook moved into the Glass Industry by joining Arch Aluminum Glass. Scott was responsible for all sales and marketing for the Mirror Division and was promoted to Sales Manager for Arch Deco. As the Sales Manager for over 6 years, Scott created an Independent Rep force in the United States and Canada. He prepared and presented Arch Deco products to the Architect and Designer Community. Scott also designed trade show booths and worked all shows promoting decorative glass. Scott joined GGI in October 2011 as a regional sales manager promoting GGI's products to the Architect and Designers and Glazing Contractors. In March of 2013, GGI received its AIA credited course. Scott began to instruct the course in the Mid Atlantic area.
Delivery Format: Online, Self-Paced
Privacy Policy: General Glass International Privacy Policy
HSW Eligibility: Yes