Pultruded Fiberglass Windows
Window frames offer many important benefits for buildings, especially when it comes to energy and environmental performance, and frame material selection is a critical aspect of the design process. This course discusses pultruded fiberglass window systems and compares them with traditional wood, aluminum, and PVC window systems across a wide variety of performance attributes.
Sponsored By: Inline Fiberglass Ltd.
Presented by: George Casselman, Inline Fiberglass Ltd.
Presenter Background Information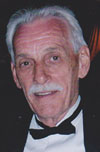 Name: George Casselman
Title: Consultant, Inline Fiberglass Ltd.
Background
George Casselman has been in the window industry for over 40 years in positions in management, sales, and product design and testing. He has actively participated in formulating windows industry standards, holding the positions of chairman of the Canadian Advisory Committee to the International Standards Organization (ISO), ex-chairman of the CSA Group Technical Committee on the Performance Standard for Windows, member of the American Architectural Manufacturing Association (AAMA), founding member and ex-chairman of the Ontario Building Envelope Council, and member of the Canadian Hospital Engineering Society. He has written papers related to the window industry in trade magazines, been a public speaker for the window industry and government, and taught courses related to windows and material engineering to universities and colleges.
Privacy Policy: Inline Fiberglass Ltd. Privacy Policy
HSW Eligibility: Yes