What Is Quartz? The Solution for Commercial and Residential Surfaces
Quartz surfacing is a man-made material consisting of up to 93% natural quartz crystal. In this course, you will discover the other components behind the beauty, durability, and flexibility of this surfacing material. You will see the composition, production, and quality assurance processes that go into making the material and the resultant attributes and capabilities, as well as the installation basics of quartz surfacing materials.
Sponsor: Wilsonart
Presenter: Mark Kieckhafer, Wilsonart
Presenter Background Information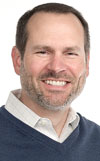 Name: Mark Kieckhafer
Title: Director, Sales Effectiveness & Industry Segmentation, Wilsonart
Background
Mark Kieckhafer began his career within the laminate industry immediately out of college in the fall of 1989 working for the manufacturer of Wilsonart Brand Decorative Laminate. His career spans more than 27 years with Wilsonart, a leader in engineered surfaces, where he has performed numerous sales functions in the companies Laminate, Adhesives, and Flooring business units. Mark served as the Sales Director for Wilsonart's Specification Team, directing the company's sales efforts to non-buying customers such as Architects, Interior Designers, and End Users. Currently, he is focused on helping to enable their entire sales organization as Director of Sales Effectiveness which includes focusing on meeting customer needs in the industries Wilsonart serves: Healthcare, Education, Hospitality, Office, Retail, & Residential. Mark earned a bachelor's degree from St. Norbert College in DePere, WI. He also studied International Business at the University of Salzburg in Austria. Currently, Mark resides with his two sons in Belton, Texas.
Delivery Format: Online, Self-Paced
Duration: 1 hour
Privacy Policy: Wilsonart Privacy Policy
HSW Eligibility: