Greening the Amenity Deck
Over time, urban parks and other open landscaped areas are being lost to development. One solution to mitigate this issue is to reconsider undeveloped areas such as building roofs to create green amenity spaces. Amenity decks can provide some alleviation of lost green space, while affording developers the potential to monetize underutilized spaces in their buildings and provide an advantage over older buildings to attract tenants.
Sponsor: Tournesol Siteworks
Presenter: John Denman, Tournesol Siteworks
Presenter Background Information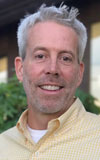 Name: John Denman
Title: National Sales Manager, Tournesol Siteworks
Background
John Denman, National Sales Manager, has been driving sales efforts for Tournesol Siteworks for nearly fifteen years, leading a field sales team of almost 20. He has assisted on numerous amenity deck projects across the country, including, most recently, the Lucille Packard Children's Hospital in Palo Alto, California. John thrives on providing attractive, sustainable solutions that bridge landscaping and architecture.
Delivery Format: Online, Self-Paced
Duration: 1 hour 15 minutes
Privacy Policy: Tournesol Siteworks Privacy Policy
HSW Eligibility: