Creating Custom Curves: Adding Interest to Architectural Designs
Curved elements, such as walls, ceilings, columns, soffits, light covers, clouds, and arches have often been used to add interest to architectural designs. This course outlines conventional methods of framing curves in wood and steel, as well as new methods of framing using flexible track systems. Discussions include options for wall coverings and trims for curved surfaces.
Sponsored By: Flex-Ability Concepts
Presented by: Frank Wheeler, Flex-Ability Concepts
Presenter Background Information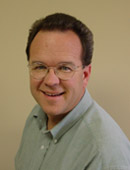 Name: Frank Wheeler
Title: Owner/Manager, Flex-Ability Concepts
Background
Frank Wheeler has worked over 25 years in the construction industry. His comprehensive understanding of the many aspects of light commercial and residential construction stems from his many years of working as a carpenter and job superintendent. His actual "hands-on" experience gives Frank the background and exposure to provide real answers and effective solutions for implementing the many innovative designs being called for by customers, designers, and architects today.
Delivery Format: Online, Self-Paced
Privacy Policy: Flex-Ability Concepts Privacy Policy
HSW Eligibility: No