Making It Work: Evidence-Based Recommendations for Remote Working
Sponsored By: AEC Daily
Description: Before the 2020 COVID-19 pandemic, organizations chose remote working to improve productivity, accommodate favored employees, and reduce their real estate costs. When governments ordered mandatory office closures to contain the virus, businesses with little or no experience in remote working were forced online. Until a vaccine is developed, remote working will continue, and firms must look beyond surviving to thriving. This briefing paper presents some key research findings about remote working and productivity. Evidence-based recommendations are made for how these findings could be applied to architecture and design (A&D) firms.
Prerequisites: No
Course Level: Introductory
Presented by: Suzanne Cheng, AEC Daily
Presenter Background Information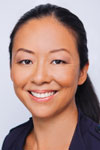 Name: Suzanne Cheng
Title: Assistant, Director of Education, AEC Daily
Background
Suzanne Cheng is Assistant Director of Education at AEC Daily, and a registered interior designer with the Association of Registered Interior Designers of Ontario. She spent 16 years in the A&D industry designing and managing interior projects for healthcare, justice, corporate office, and retail clients. Suzanne taught for four years at Yorkville University's Interior Design program, which inspired her career shift to curriculum design, instructional design, and professional education. She creates and develops a broad variety of courses on building products, building science, and practice issues. Suzanne has a Bachelor of Architecture from the University of Waterloo and a Bachelor of Education (Adult Education) from Brock University.
Privacy Policy: AEC Daily Privacy Policy
HSW Eligibility: No
Association Information: View Association Details
Making It Work: Evidence-Based Recommendations for Remote Working

AIA/CES Info: Course# AEC1495
AIA/CES Learning units: 0.25
AIA approved course. This course qualifies for 0.25 LU/Elective Hour(s).
AEC Daily reports Learning Units on members' behalf.
MCE Information:
Contact your respective governmental licensing and regulatory agency.
Additional Information: All Courses from This Company | Company Information