This course is no longer active. AEC Daily will not report completion information for this course.
Ontario Building Code: 2020 Changes; Part 3
Approximately 1 hour
This course provides a summary of the major changes to the Ontario Building Code that came into effect on January 1, 2020. The course is specifically tailored for architects, engineers, and interior designers. The major changes include smoke spread provisions in high buildings, distance between exit discharge doors, re-entry requirements for low buildings, accessibility amendments, and new provisions for foamed plastic and insulation. The primary intent of the changes was to harmonize the Ontario Building Code with the National Building Code of Canada and provide clarification on existing code provisions.
Presented by Jack Keays on behalf of Vortex Fire Consulting Inc..
This course is ONLINE: SELF-PACED. Experience it on your own schedule, at your convenience.
Sustainability Rating System
AEC Daily uses the following classification system to identify varying levels of sustainable design information contained within courses.
This course contains minimal sustainable design information.
This course contains partial sustainable design information.
The majority of this course is made up of sustainable design information and this course may qualify for USGBC approved GBCI CE Hours, please check course details pages for particulars.
The focus of this course is sustainable design. This course may qualify for USGBC approved GBCI CE Hours, please check course details pages for particulars.
This course contains sustainable design education. These courses are approved by GBCI for Specific CE hours.
Accessibility Information
One symbol indicates courses that address accessible design in a small portion of the course. These courses do not meet the requirements of the California Architects Board. Please verify with other state boards before considering these courses as accessibility education.
Two symbols indicate a course in which the majority of the material covers accessible design. These courses may meet the requirements of the state boards. Verify the requirements with the boards (i.e. California and Texas) for accessibility education.
Presenter Background Information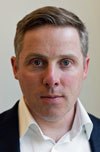 Name: Jack Keays
Title: Principal, Vortex Fire Consulting Inc.
Background
Jack is an accomplished fire safety engineer and building code consultant with project experience in Canada, Singapore, and the Middle East. Jack has been active in the industry for 12 years and has advanced analytical skills with the ability to recognize and address fire safety challenges. Jack has presented at several international conferences and has authored articles on the topic of fire safety both in Canada and abroad. Mr. Keays has served as a committee member for the development of building standards and for the advancement of the field of fire science as it applies to the built environment. Jack provides building and fire code consulting services from the conceptual design stage through to successful construction completion. Services include identifying valuable building code design options, developing equivalent approaches to prescriptive building and fire code requirements, coordinating with the project team and building officials, and reporting on the applicable design approaches.