Permeable Interlocking Concrete Pavement for Stormwater Management
Permeable interlocking concrete pavement (PICP) has the ability to create solid, strong surfaces for pedestrians and a range of vehicular uses; it can help maintain a site's existing natural hydrologic function and reduce the overall impact of development. This course discusses the components of a PICP system and how they work together to manage stormwater in a variety of applications. Also addressed are hydrological and structural factors to consider when designing with PICP and how PICP contributes to sustainable building goals and projects.
Sponsor: Unilock
Presenter: Brad Swanson, ASLA, CSI, CDT, LEED® AP, Unilock
Presenter Background Information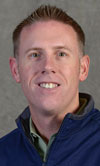 Name: Brad Swanson, ASLA, CSI, CDT, LEED® AP
Title: Product Representative, Unilock
Background
Brad Swanson, ASLA, CSI, CDT, LEED® AP began his career with Unilock in July 2005 as a commercial product representative. Prior to starting with Unilock, he spent 12 years practicing as a landscape architect in Chicago. He is a registered landscape architect in the states of Illinois, Indiana, and California. His project experience and interest were primarily in campus design, parks and recreation, and athletic field design. Several of his projects used segmental paving systems for plazas, streetscapes, and other pedestrian spaces. He is a member of the American Society of Landscape Architects, the Construction Specifications Institute, and the United States Green Building Council.
Delivery Format: Online, Self-Paced
Duration: 1 hour 30 minutes
Privacy Policy: Unilock Privacy Policy
HSW Eligibility: