Outdoor Amenity Space Surfacing Materials and Systems
Over the past few decades, exterior building spaces and roofs have significantly transformed from utilitarian ballasted roof systems to roof systems with highly programmed, environmentally conscious, people-friendly amenities that promote healthier lifestyles. A variety of products and materials can be utilized in the design and construction of roof gardens and decks. This course reviews the construction of basic types of roof systems and the range of hardscaping products that are available to designers.
Sponsor: Unilock
Presenter: Brad Swanson, ASLA, CSI, CDT, LEED® AP, Unilock
Presenter Background Information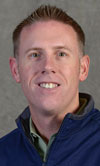 Name: Brad Swanson, ASLA, CSI, CDT, LEED® AP
Title: Product Representative, Unilock
Background
Brad Swanson, ASLA, CSI, CDT, LEED® AP began his career with Unilock in July 2005 as a commercial product representative. Prior to starting with Unilock, he spent 12 years practicing as a landscape architect in Chicago. He is a registered landscape architect in the states of Illinois, Indiana, and California. His project experience and interest were primarily in campus design, parks and recreation, and athletic field design. Several of his projects used segmental paving systems for plazas, streetscapes, and other pedestrian spaces. He is a member of the American Society of Landscape Architects, the Construction Specifications Institute, and the United States Green Building Council.
Delivery Format: Online, Self-Paced
Duration: 1 hour
Privacy Policy: Unilock Privacy Policy
HSW Eligibility: