Standard and Custom Fixed Commercial Aluminum Ladder Design
There is evidence that the basic ladder was first conceived over 10,000 years ago. Since that time, ladders have evolved to become a versatile product available in a number of materials and forms to suit many functions. This course explains the methods and advantages of using aluminum for ladders, the many ways ladders can be configured to create the safest and most comfortable usage, the various optional accessories available, and the codes and standards that govern and inform their design.
Sponsored By: O'Keeffe's Inc.
Presented by: Diana San Diego, O'Keeffe's Inc.
Presenter Background Information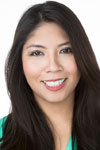 Name: Diana San Diego
Title: VP of Marketing, O'Keeffe's Inc.
Background
Diana San Diego has over 15 years of experience in the architectural building products industry and over 17 years of experience in public relations and marketing. As the Vice President of Marketing at O'Keeffe's Inc., she oversees the advertising, content management, media relations, promotional activities, and communication initiatives for the company. She is also involved in creating and promoting O'Keeffe's educational programs including "Standard and Custom Fixed Commercial Aluminum Ladder Design," approved for 1 AIA LU/HSW. Diana holds a BA in communications and marketing from Loyola Marymount University in Los Angeles, CA. She is also an avid golfer, wine enthusiast, and curious traveler.
Delivery Format: Online, Self-Paced
Privacy Policy: O'Keeffe's Inc. Privacy Policy
HSW Eligibility: Yes