Acquiring, Managing, and Retaining Your Ideal Client
Sponsored By: Architectural Digest - AD PRO
Description: Acquiring ideal clients and developing a productive rapport so you retain them are the keys to growing and maintaining a successful design business. Presented here are digital marketing strategies to help attract potential clients, factors to consider when vetting clients, best practices for effective communication, and methods to employ to minimize conflict.
Interested in taking this course for free? Become an AD Pro member today. Join here.
Presented by: David Kaufman, CONDÉ NAST
Presenter Background Information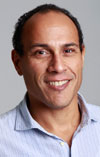 Name: David Kaufman
Title: Global Digital Director, Architectural Digest, CONDÉ NAST
Background
David Kaufman is an editor and writer with experience working for the New York Post, the New York Times, News Corp, and Quartz. He has written articles for top publications across the globe and taught courses at Mediabistro on succeeding as a freelance writer.
Privacy Policy: Architectural Digest - AD PRO Privacy Policy
HSW Eligibility: No
Association Information: View Association Details
Acquiring, Managing, and Retaining Your Ideal Client

IDCEC Info: Course# AEC1668:1
IDCEC Approved CEU: 0.1 General - 1 hour program
Course Code: CC-114791-1000
Subject Code: 8.13
Classification: Basic
This CEU is registered with the International Design Continuing Education Council Inc. (IDCEC) for continuing education credits. This credit will be accepted by the American Society of Interior Designers (ASID), International Interior Designers Association (IIDA) and Interior Designers of Canada (IDC). The content included is not deemed or construed to be an approval or endorsement by IDCEC of any material or construction or any method or manner of handling, using, distributing or dealing in any material or product. Questions related to specific materials, methods and services should be directed to the instructor or provider. This program is registered for 0.1 CEU (continuing education credit).

LA CES™ Info: Course# AEC1668:1
PDH: 1.00
LACES registered course. 1 Contact Hour
AEC Daily is registered with the Landscape Architecture Continuing Education System as a provider of Continuing Professional Education programs for landscape architects. This course qualifies for HSW. AEC Daily reports Professional Development Hours on members' behalf.

AANB + ALBNL + NSAA Info: Course# AEC1668:1
Core Hours: 1.00
This course is EPP approved.
Members must self-report their learning hours on the RAIC|Architecture Canada Transcript Database, https://raic.org/transcripts
MCE Information:
Contact your respective governmental licensing and regulatory agency.
Additional Information: All Courses from This Company | Company Information