PMR Roofs: Designing for Sustainability
According to building professionals, the solution to achieving an energy-efficient building envelope is to focus more on the roof. Protected membrane roof (PMR) assemblies deliver thermal efficiency and can play a valuable role in a sustainable design strategy. Presented in this course is a review of the components, advantages, ballast options, and design and installation considerations of PMR assemblies.
Sponsored By: American Hydrotech, Inc.
Presented by: Edward Jarger, American Hydrotech, Inc.
Presenter Background Information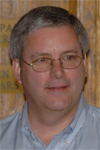 Name: Edward Jarger
Title: General Sales & Marketing Manager, American Hydrotech, Inc.
Background
After working for the architectural firm of Skidmore, Owings and Merrill in Chicago, Edward joined American Hydrotech, Inc. in 1981, where he established and managed the Technical Services Department. In 1990 Ed transitioned into a sales role for Hydrotech, starting as the Great Lakes District Sales Manager and then the Central Region Sales Manager. He was promoted in 2008 to General Sales and Marketing Manager, a position he still holds today.
Delivery Format: Online, Self-Paced
Privacy Policy: American Hydrotech, Inc. Privacy Policy
HSW Eligibility: Yes