Structural FRP Composites for Buildings
For many applications, well-designed glass fiber reinforced plastic (FRP) composites deliver significant value and advantages over metal, wood, or concrete materials. In corrosive environments, FRP can decrease maintenance downtime and offer cost savings. This course identifies the components of FRP composites and discusses how using FRP can provide substantial, life-cycle cost savings and a long, maintenance-free service life along with meeting FM and UL wind and fire approvals. Various case studies are also examined.
Sponsored By: Enduro Composites
Presented by: Blake Heger, Enduro Composites
Presenter Background Information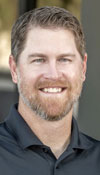 Name: Blake Heger
Title: Vice President of Marketing & Sales Operations, Enduro Composites
Background
Blake Heger is a subject matter expert on premium fiberglass building products predominately supporting the industrial, mining, and infrastructure markets. Blake is passionate about providing architects, engineers, contractors, and plant personnel with technical and commercial support on their building product needs. Since joining Enduro in 2011, Blake has held various sales manager roles primarily in Enduro Composites' Building Products group. Blake's current role is VP of Marketing and Sales Operations with emphasis on product innovation and improving the market position of Enduro's brand and product lines.
Delivery Format: Online, Self-Paced
Privacy Policy: Enduro Composites Privacy Policy
HSW Eligibility: Yes