Discreet Heat When and Where Needed
Highly customizable electric heating solutions can provide either the main or supplemental heat for most indoor and outdoor spaces. Such solutions can harmonize beautifully with every architectural context and building configuration while addressing the full range of health, safety, comfort, and energy efficiency issues facing contemporary designers. This course examines the many supplemental electric heating solutions and devices available, their capabilities and configuration options, and how they can be customized to suit every unique architectural and engineering demand. It concludes with several illustrated cases.
Sponsor: Marley Engineered Products
Presenter: Jim Herring, Marley Engineered Products
Presenter Background Information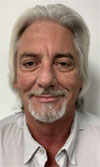 Name: Jim Herring
Title: Field Application Specialist, Marley Engineered Products
Background
Jim Herring began his career in the HVAC industry as an installer and service technician in the residential, commercial, and industrial segments. He was hired by Marley Engineered Products in 1989 as a Technical Service Technician. Jim has held many positions within the company, including Manufacturing Engineer, Production Shift Manager, Quality Manager, Product Manager, Kaizen Engineer, and Product Trainer. All these positions provided him the product knowledge to be a major contributor to MEP's Custom Capabilities. Jim works directly with architects, engineers, and contractors; this experience enables him to stay up to date with current trends in the market and maintains his expertise in creating custom heating solutions for ever-changing buildings.
Delivery Format: Online, Self-Paced
Duration: 1 hour
Privacy Policy: Marley Engineered Products Privacy Policy
HSW Eligibility: