Extending the Life of the Roofing Assembly
Some roof underlayments can trap moisture, degrade insulation performance, and create excessive condensation accumulation. Breathable, self-adhering roof underlayments enhance the drying capacity of the roofing assembly and therefore improve roofing performance. This course investigates current developments in these easy-to-install, vapor-permeable roof underlayments that mitigate water intrusion, reduce long-term exposure to wetted substrates, and extend the life of the overall structure. The course concludes with several sample installations.
Sponsor: VaproShield LLC
Presenter: Scott D. Wood, VaproShield LLC
Presenter Background Information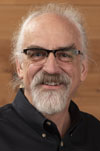 Name: Scott D. Wood
Title: Senior Building Scientist, VaproShield LLC
Background
Scott D. Wood is a Senior Building Scientist at VaproShield, and is responsible for product quality assurance and control of manufactured materials and investigation and testing of properties for new product development. He provides technical support for the company's representatives and clients' inquiries, and assists in development, updating product literature, and creating VaproShield's AIA presentations. Scott's extensive background has supported the excellent presentations he has given domestically and internationally.
Delivery Format: Online, Self-Paced
Duration: 1 hour
Privacy Policy: VaproShield LLC Privacy Policy
HSW Eligibility: