Dynamic Air Cleaners: Improving IAQ While Reducing Costs
Today's architects are faced with a difficult task: how best to design buildings that meet up-to-date energy codes while keeping costs down and clients happy. Developments in filtration technology make it possible to conserve energy, improve indoor air quality (IAQ), and dramatically reduce ongoing utility and operating costs. This course reviews advanced engineered solutions for energy savings and air quality for commercial, institutional, medical, pharmaceutical, and other critical applications.
Sponsored By: Dynamic Air Quality Solutions
Presented by: Jeff Watcke, Dynamic Air Quality Solutions
Presenter Background Information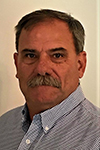 Name: Jeff Watcke
Title: Certified Indoor Air Quality Professional, Dynamic Air Quality Solutions
Background
Jeff Watcke is a certified indoor air quality professional with Dynamic Air Quality Solutions, where he is responsible for commercial sales and engineering support in Texas, Florida, and the Carolinas. Jeff has over 30 years' experience at several levels in the HVAC industry, including contracting, wholesaling, and engineering. As an indoor air quality certified professional he has addressed many industry trade groups and associations about IAQ and facilities management issues.
Delivery Format: Online, Self-Paced
Privacy Policy: Dynamic Air Quality Solutions Privacy Policy
HSW Eligibility: No