Understanding the Art of Quartz
Made from one of the hardest and most abundant minerals in nature, engineered quartz is a beautiful, durable surface solution for a wide range of commercial and residential applications desiring the beauty of natural stone without its drawbacks. The raw materials of quartz surfacing are harvested from the Earth and formed into slabs via an innovative production process, resulting in a homogenous, nonporous material with superior performance and low maintenance requirements. Reviewed in this course are the features, fabrication guidelines, and design trends of quartz surfacing.
Sponsored By: HanStone Quartz and Hanex Solid Surfaces by Hyundai L&C USA
Presented by: David McWilliams, Hyundai L&C USA
Presenter Background Information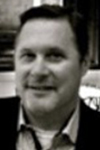 Name: David McWilliams
Title: Commercial Sales Director, Hyundai L&C USA
Background
David McWilliams has been in the surfacing industry since 2001. He has vast experience in Quartz and Solid Surface manufacturing and understands how each surface offers unique benefits to the interior environment. For the past two decades he has worked closely with both residential and commercial designers on a variety of projects across the United States. He is an experienced, certified educator with both AIA and IDCEC. He is currently the National Director of Commercial Sales at Hyundai L&C USA, the manufacturer of Hanstone Quartz and Hanex Solid Surface.
Delivery Format: Online, Self-Paced
Privacy Policy: HanStone Quartz and Hanex Solid Surfaces by Hyundai L&C USA Privacy Policy
HSW Eligibility: Yes