Anodizing 101: Building, Construction, & Design
In the 1920s, aluminum turned the world of metals upside down with its benefits of light weight, strength, fabrication flexibility, and durability. Since then, finishing technology has provided a steady stream of protection and coloring improvements. This course explores the sustainability of aluminum, the anodizing process, and the performance characteristics of architectural anodized aluminum. It includes information to assist in the selection and specification of architectural anodized finishes for aluminum sheet, extrusions, and panels.
Sponsored By: Aluminum Anodizers Council
Presented by: Todd Hamilton, Southern Aluminum Finishing Company
Presenter Background Information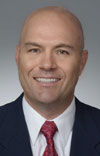 Name: Todd Hamilton
Title: General Manager, Southern Aluminum Finishing Company
Background
Todd Hamilton has worked in the building products and metal finishing industry for over 18 years. He has worked in sales, sales management, and production management and he currently manages SAF's anodizing and metal distribution facility in Atlanta, GA. Todd has also been actively involved with the Aluminum Anodizers Council for over 10 years, serving on the Board of Directors for the past 7 years. He served as Board Chairman for 3 years and headed the Promotion Committee as well. Currently Todd is an active member of AAC's Promotion Committees where he works to promote anodizing to specifiers and end users.
Delivery Format: Online, Self-Paced
Privacy Policy: Aluminum Anodizers Council Privacy Policy
HSW Eligibility: Yes