Eastern White Pine: Sustainable Versatility
Through sustainable management, the forests of New England have had a remarkable comeback since the 1830s, with eastern white pine being the most represented softwood in these forests. This light, yet strong wood species has been used for generations and today, meets the requirements of a renewable and sustainable building material. This course reviews eastern white pine's contribution to sustainability, its grading rules, wood products, and many applications.
Sponsored By: NELMA - Northeastern Lumber Manufacturers Association
Presented by: Jeff Easterling, NELMA
Presenter Background Information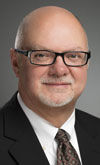 Name: Jeff Easterling
Title: President, Northeastern Lumber Manufacturers Association, NELMA
Background
Jeff K. Easterling is President of the Northeastern Lumber Manufacturers Association (NELMA), a position he has held since 2001. NELMA is a non-profit lumber grading and wood products trade group for the northeastern U.S. softwood lumber industry, established in 1933 and headquartered in Cumberland Center, Maine. The Association is the leading voice for the marketing of Eastern White Pine and Spruce-Pine-Fir products on behalf of its manufacturing membership. NELMA offers extensive educational programs and marketing outreach activities to important end-use customers, such as architects, designers, engineers, and lumber retailers and wholesalers, on products manufactured from these wood species.
Jeff is a 1980 graduate of Mississippi State University where he obtained Bachelor of Science degrees in Wood Science & Technology and in Business Administration - Marketing. Jeff received the honor of Alumni Fellow in 1999 and Alumni of the Year in 2000 from the College of Forest Resources at the University. In addition to his current duties as President of NELMA, he is Executive Director of the Northeastern Lumber Manufacturers Institute, the educational arm of the Association. Prior to NELMA, Jeff was Vice-President of Marketing for the Southern Forest Products Association in New Orleans, Louisiana where he directed similar programs and activities for the Southern Pine wood product industry.
Jeff is a member of the American Lumber Standard Committee (ALSC) and its Enforcement Subcommittee. Previous professional affiliations include: North American Wood Products Promotion Council, Chairman, 1997-99; Forest Products Society, 1977-present with a term on its Board of Directors, 1991-92; American Wood Preservers Assn. T-2 Standards Committee, 1989-1996, and American Lumber Standard Committee – Treated Advisory Board, 1992-1996.
Delivery Format: Online, Self-Paced
Privacy Policy: NELMA - Northeastern Lumber Manufacturers Association Privacy Policy
HSW Eligibility: No