This course is no longer active. AEC Daily will not report completion information for this course.
Creating Custom Curves: Adding Interest to Architectural Designs
Approximately 1 hour
Curved elements, such as walls, ceilings, columns, and arches, have often been used to add interest to architectural designs. This course outlines conventional methods of framing curves in wood and steel, as well as new methods of framing using flexible track systems. Discussions include options for wall coverings and trims for curved surfaces.
Presented by Frank Wheeler on behalf of Flex-Ability Concepts.
This course is ONLINE: SELF-PACED. Experience it on your own schedule, at your convenience.
Sustainability Rating System
AEC Daily uses the following classification system to identify varying levels of sustainable design information contained within courses.
This course contains minimal sustainable design information.
This course contains partial sustainable design information.
The majority of this course is made up of sustainable design information and this course may qualify for USGBC approved GBCI CE Hours, please check course details pages for particulars.
The focus of this course is sustainable design. This course may qualify for USGBC approved GBCI CE Hours, please check course details pages for particulars.
This course contains sustainable design education. These courses are approved by GBCI for Specific CE hours.
Accessibility Information
One symbol indicates courses that address accessible design in a small portion of the course. These courses do not meet the requirements of the California Architects Board. Please verify with other state boards before considering these courses as accessibility education.
Two symbols indicate a course in which the majority of the material covers accessible design. These courses may meet the requirements of the state boards. Verify the requirements with the boards (i.e. California and Texas) for accessibility education.
Presenter Background Information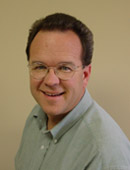 Name: Frank Wheeler
Title: Owner/Manager, Flex-Ability Concepts
Background
Frank Wheeler has worked over 25 years in the construction industry. His comprehensive understanding of the many aspects of light commercial and residential construction stems from his many years of working as a carpenter and job superintendent. His actual "hands-on" experience gives Frank the background and exposure to provide real answers and effective solutions for implementing the many innovative designs being called for by customers, designers, and architects today. Frank, the inventor of Flex-C Trac, and his partners formed Flex-Ability Concepts, LLC as a way to bring innovative solutions and building products to the marketplace. At Flex-Ability Concepts he is responsible for research and development, new products, technical information, testing, and assists in marketing resources development.