Join us December 11th and 12th for a Building Insight SpotLight event featuring 9 interactive presentations. This live event will provide learners with the opportunity to earn 7 AIA LU/HSW credits in time for the end of the year. Prizes will be awarded!
Acetylated Wood: Discover the Difference for Siding, Decking & More
This course discusses the process of wood acetylation, the resulting changes to wood, applications for acetylated wood, its green credentials, and a number of case studies involving acetylated wood.
Presented By: Laura Keily
Available Credit(s): 1.0 AIA LU/HSW
SpotLight: Accsys Technologies
Stay to hear a bit more from Accsys Technologies!

Integrating Modular Bathrooms into Prefabricated Structures
Prefabrication, in whole or in part, is a rapidly growing construction trend that has influenced how buildings and their components are being designed and assembled on- or off-site. This course provides an overview of the various prefabrication approaches, focusing on prefabricated bathrooms. It explores how designers can identify the prefabricated bathroom products and suppliers that best integrate with building prefabrication to optimize product and building benefits, economies, performance, and quality.
Presented By: Ronn Jefferson
Available Credit(s): 1.0 AIA LU/HSW

SpotLight: Connection and Comfort with Supplemental Electric Heat
Marley offers a full line of electric baseboard space heaters, plus convector heater and radiant ceiling heating models. Whether you need an electric infrared heater, a portable garage heater, an electric unit heater, or other wall-mounted heaters, Marley Engineered Products has the supplemental heat you need.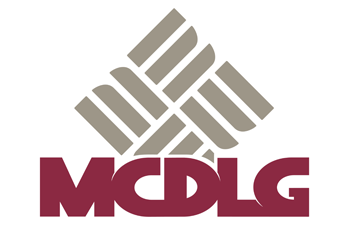 Fire and Smoke Protection with Life Safety Dampers
This course provides an overview of life safety dampers: fire, smoke, and combination fire and smoke dampers with a focus on different styles and types. It focuses on their uses and benefits and has a discussion on proper installation practices and guidelines.
Presented By: Mike Binkholder on behalf of Air Balance
Available Credit(s): 1.0 AIA LU/HSW

Pre-Applied and Blindside Waterproofing Best Practices
This course discusses the unique considerations when installing pre-applied/blindside waterproofing for below grade waterproofing applications. It reviews the science behind any below grade waterproofing project but with a focus on pre-applied or "blindside" waterproofing best practices – including looking at the different product types and design considerations, as well as the pre-planning, decision making, and application techniques that these demanding waterproofing projects require.
Presented By: Ephrain Trujillo
Available Credit(s): 1.0 AIA LU/HSW

Insulated Translucent Panels & Sustainable Daylighting Design
Topics discussed include daylighting strategies available through the integration of structural sandwich panels, energy conservation, enhancements, options, form, and aesthetics. The many benefits to health, productivity, safety, and sustainable design will be discussed, as well as the specialty applications including explosion venting, blast resistance, OSHA fall through protection, and hurricane resistance.
Presented By: Mike Keller
Available Credit(s): 1.0 AIA LU

SpotLight: Building Envelope Audit – The First Step towards Decarbonization
Residential has ResNet. The value of an air control layer is well documented and partially funded through energy efficiency rebate programs – but what about existing commercial buildings? A BEAT, Building Envelope Audit, is a great place to start. Identify and correct the uncontrolled air leakage through the building envelope and you reduce operational costs, reduce the building carbon footprint, and take the first step towards decarbonization. It may even qualify for the 179D tax credit. Let's Talk.

Considerations for Advanced Green Façade Design
For building energy efficiency, durability, natural beauty, cost effectiveness, and adaptability, green façades offer the design community a substantial asset. This course examines the required considerations for successful green façade installations and includes discussions on system selection, design, plant selection, maintenance, and client/owner education.
Presented By: Ransom Mayfield
Available Credit(s): 1.0 AIA LU/HSW

Versatile Aluminum Railing Systems: Quick to Install, Designed to Last
Railings are often one of the most important parts of a deck or stair project because of the safety and security they provide, but they can offer character, style, and beauty as well as functionality. Today's railing systems present many possibilities to create a unique design perfectly suited to the project needs. This course examines high-strength, powder-coated aluminum railings, from code considerations to installation and maintenance. It presents the versatile, mix-and-match capability of finishes, top rail styles, lighting, and infill options that offer long-lasting, easy-to-install solutions for residential and commercial applications, both indoors and out.
Presented By: Alejandra Zeledon
Available Credit(s): 1.0 AIA LU/HSW
This event is designed for Architects, Engineers, Interior Designers, Construction Professionals, as well as those interested in these topics.